IAHE Leadership
Meet the team that will help you along your journey to success
IAHE Board
The team that makes it all possible
×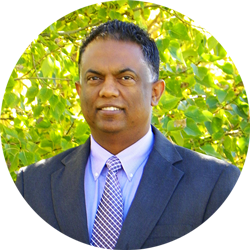 Spalding Jugganaikloo
Founder & CEO
Spalding Jugganaikloo is an executive leader with 17 years of experience in Information Technology in higher education, working with presidents, board members, and other executives. He is an innovative and creative thinker in the use of technology to increase efficiency and enhance teaching and learning. He is a visionary and strategic planner with a very rich cultural background and a broad educational foundation. Jugganaikloo has a Bachelor's degree in Information Systems from BYU-Hawaii, a Master's in Business Administration from Arizona State University, and a Master's in Educational Technology from Idaho State University. He is currently completing a Doctorate in Educational Leadership.
×
Dr. Loretta Palmer
Chief Academic Officer
Dr. Loretta Palmer is emeritus professor of Developmental Mathematics and Academic Administration at Utah Valley University. She received a doctorate in Instructional Psychology and Technology at Brigham Young University. She has been a teacher and administrator, serving as Associate Vice President of Academic Affairs over international programs, distance education, summer school, weekend college, career and technical education, concurrent enrollment, continuing education programs, undergraduate research, grants and contracts.
×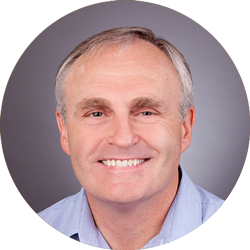 Niel Nickolaisen
Chief Operating Officer
Niel Nickolaisen is an experienced, innovative technology and operations leader with a proven record of using technology to improve business processes and drive growth and innovation. He holds a BS and MBA in Physics from Utah State University and a MS in Engineering from the Massachusetts Institute of Technology. He has authored and published 2 books and over 100 articles on strategic planning, business/IT innovation, process improvements, and improved decision-making. He is currently the CTO at OC Tanner—the world leader in employee recognition technology. Previously, Nickolaisen served as the CIO of WGU. Under his leadership, WGU doubled its project throughput and developed a new line of innovative products for students and staff. He was voted as one of the top IT Executives of 2008 by CRN Magazine and received an innovation award for the advanced analytics at WGU.
×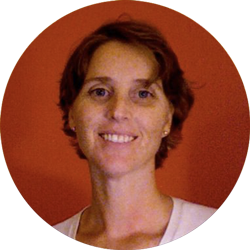 Mindy Colin
Executive Officer of Campus Life
Mindy Colin is an American educational researcher and consultant living in Mauritius. She holds a BS in Elementary Education from BYU-Hawaii, an MS in Instructional Technology from Utah State University, and an M.Phil. (Ph.D. candidate) in International and Comparative Education from the University of Bristol in England. Prior to beginning her Ph.D. studies on education reforms in Mauritius, Colin worked as Manager of Instructional Technology and Director of Academic Technology at Loyola Marymount University in Los Angeles. She currently owns an online educational supplies and toy store, teaches part-time at a local tertiary institute, and consults with Mauritian CSOs involved in local schooling initiatives.
×
Kristin Dahlin
Project Executive
Kristin Dahlin holds a Bachelor's degree in Political Science from Brigham Young University. She has spent the bulk of her career in government, nonprofit, and higher-education organizations where she utilizes her technical writing skills across a broad range of topics, including strategic planning, financial management, and information technology. She is currently employed by a community foundation in the San Francisco Bay Area, where she works with a team to implement a new global charitable giving strategies.
×
Dr. Ameenah Gurib-Fakim
Dr. Gurib-Fakim has been the managing director at the Centre for Phytotherapy Research (CEPHYR), an enterprise in Mauritius that she was instrumental in creating, for the past 4 years. Dr. Gurib-Fakim earned her Bachelor's degree, with Honors, in Chemistry from Surrey and a doctorate in Organic Chemistry from Exeter. She has spent over 15 years in higher education serving as a Dean of Faculty of Science and a Deputy Vice Chancellor at the University of Mauritius. She was involved in preparing the strategic plan for the Pan African University. She has taught Chemistry at graduate and postgraduate levels for over 20 years. During her academic career, she created a phytochemistry laboratory to analyze medicinal plants, where she supervised numerous postgraduate students both locally and overseas.
×
Dr. Fenton Broadhead
Dr. Fenton L. Broadhead came to Ricks College/Brigham Young University–Idaho in 1987. He served 2 years in the Dean of Students' office, as a faculty member in the Department of Economics for 21 years, and Dean of the College of Business and Communication for 6 years. Currently, he has been serving as the Academic Vice President since 2008. Dr. Broadhead earned a Bachelor's degree in Economics and a Master's degree in Education Leadership from Brigham Young University. He holds a doctorate degree in Education Administration with a cognate in Economics from the University of Idaho. He has received recognition for his teaching and community service.
×
Dr. Sam David Haddad
Dr. Sam Haddad has been the President & CEO of High Tech Consulting Service since 1974. Dr. Haddad earned a Bachelor's degree, with Honors, in Mechanical/Aerospace Engineering and a doctorate in Engineering-Vibration/Acoustics from Southampton University in the UK. He has served as a faculty member and in R&D roles at Southampton, Loughborough, Western Michigan, Missouri, Columbia, Santa Clara, and Stanford Universities. He is a Fellow of several professional societies and institutions. He has evaluated and advised 43 start-up and early-stage companies. He was inducted into Silicon Valley's Engineering Hall of Fame in 2012 and has been a Professor of Engineering at Stanford University since 1990.
×
David O'Donnell
David O'Donnell has nearly 25 years of experience as a CEO and president of for-profit higher education institutions. O'Donnell successfully led Colorado Technical University through a 10-year regional accreditation process by developing online education strategies and obtaining the accreditation to offer degrees online. He strategically redeveloped and implemented the educational product line from Associate's degrees through Doctorate-level programs. O'Donnell has tremendous experience in starting new universities: he was responsible for 3 start-ups and 3 renovations and conversions including site location, design and build-out of campus, marketing, and staffing. He negotiated a multi-million dollar merger and converted a loss company into a multi-million dollar profit center.
×
Dr. Paul R Watkins
Dr. Paul Watkins is a professor in the Graduate Department of Educational Leadership working with doctoral students in Higher Education Leadership. He has an extensive background in higher education leadership serving as the chief academic officer and the Provost, dean of two colleges, and was the founding director of an interdisciplinary advanced technologies in information systems program. His background in accreditation and accountability in higher education has been broad and intensive. He has an extensive peer reviewed academic publication and presentation record and has made numerous presentations to professional societies and organizations worldwide. Additionally, he has been a consultant to a number of top level global companies and served on a United Nations subcommittee with members of the Brookings Institute on issues dealing with transnational border flows. He earned tenure at the University of Southern California and received a number of awards and recognition for his scholarship, research grants, and service to the university and community. He has consulted with several start-up non-profit and for-profit universities (including active participation with equity investors in the proprietary university settings.)
×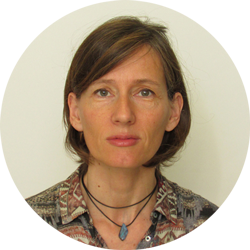 Emmanuelle Meloen
Emmanuelle Meloen is an experienced educator from Romans sur Isère, France. She has worked as a fashion designer at Leonard Paris in France. She is currently teaching at the Lycée du Dauphiné where they offer secondary degrees in leather. Prior to that, she has taught at the Lycée Victor Hugo in Valence and the Lycée Argouges in Grenoble. Emmanuelle earned a master degree in secondary education from the French "Ministère de l'Education Nationale and a master degree in fashion design degree from La Chambre Syndicale de la Couture Parisienne, in Paris, France. She participates each year in the organization of a creativity competition and a shoe and bag fashion show, for her students, sponsored by the Kiwani club of Romans sur Isère.