←

Back
• Project: Print Design
50 Must-See Viral Videos
For this college assignment, I was tasked with designing 50 individual cards with one cohesive theme.
The Project Explained
The 50-Card Project was one of my favorite assignments in college. I chose Viral Internet Videos to be my inspiration for the cards because, I figured, since I had spent a shameful amount of time on YouTube, I could easily come up with 50 of them. Also, I thought it could be fun to include a QR code on each card so people could watch them.
The most challenging part of this project was tediously creating each card and linking the QR code to each video. I also had to construct the box by hand, which was not easy. Below are some shots of the finished product and links to all 50 videos, just in case you want to kill some time.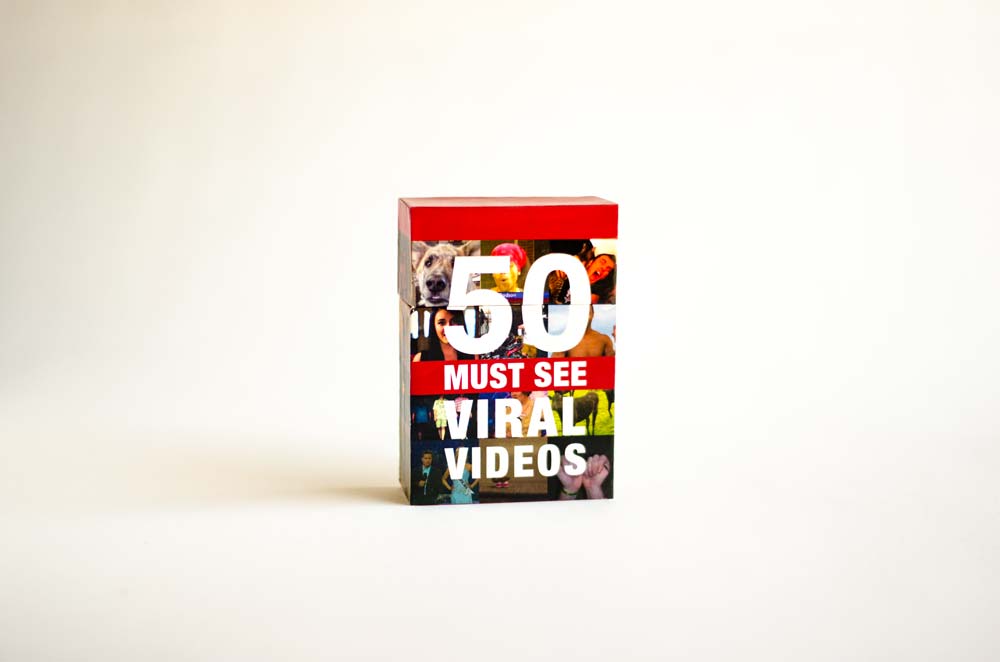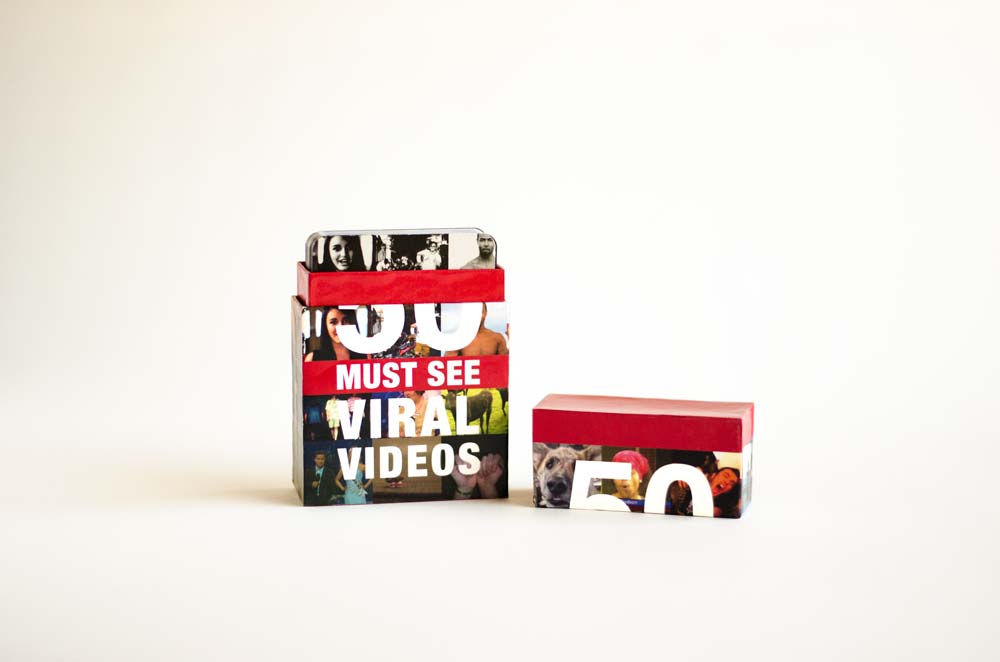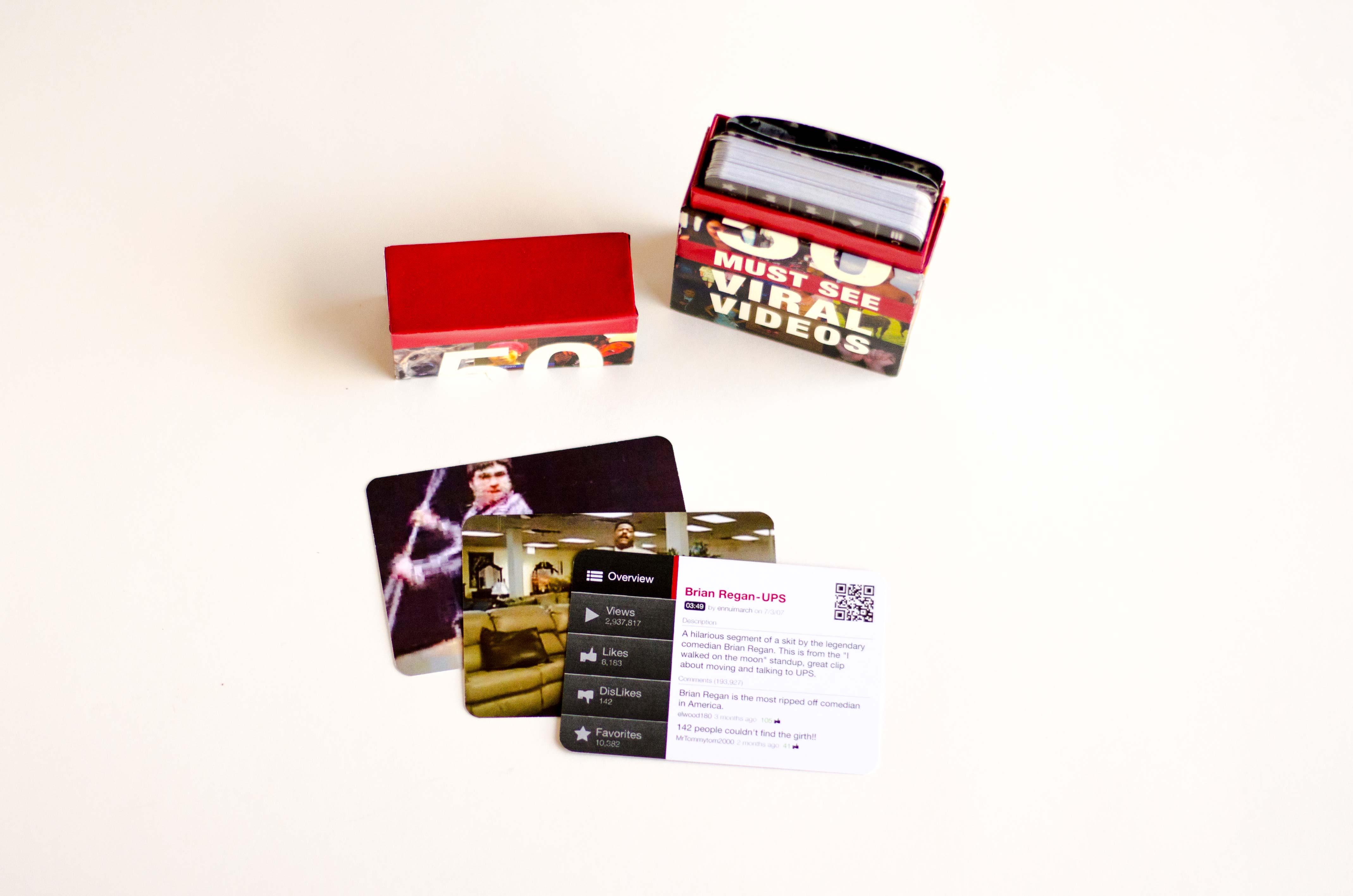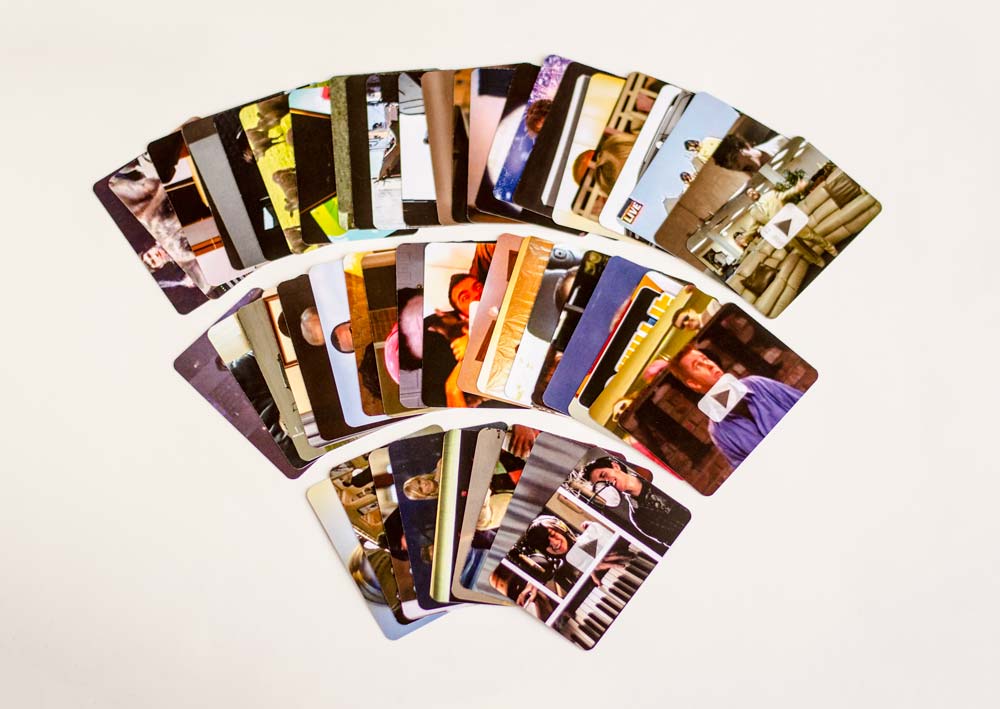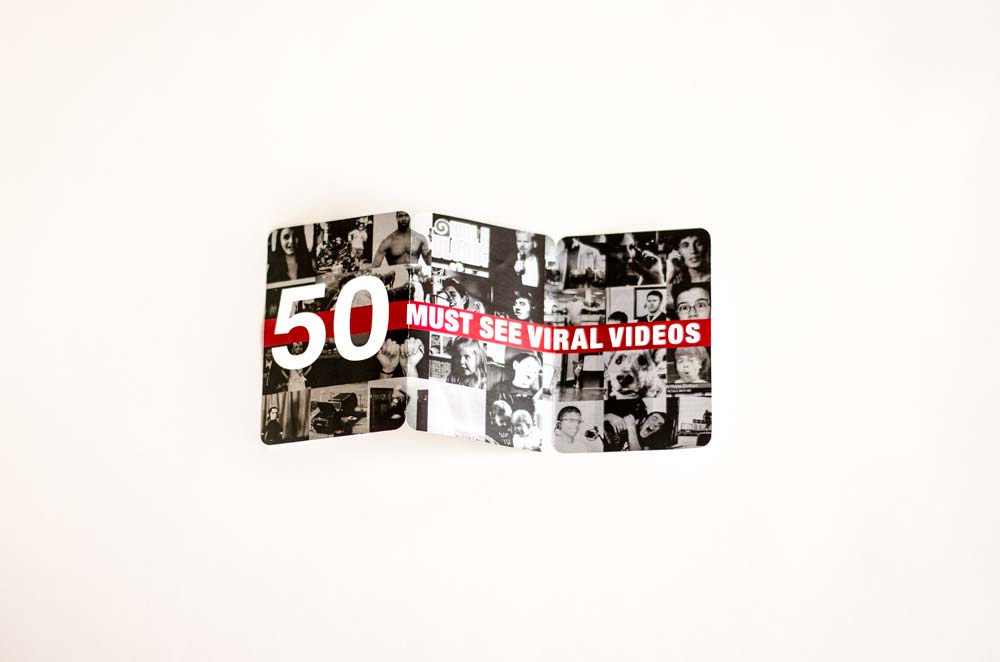 ↑

Top